Volunteers
Our belief at Nivalis Health is that volunteers are a vital part of our team. Being a hospice volunteer can sound like a service that only some are qualified to be part of when actually the opposite is true. Take George for example he was a shy little puppy just looking to do his thing everyday, eat, sleep, play, repeat and now he is a Certified Canine Good Citizen and trained therapy dog. The point being in all seriousness that volunteers can contribute in a variety of ways.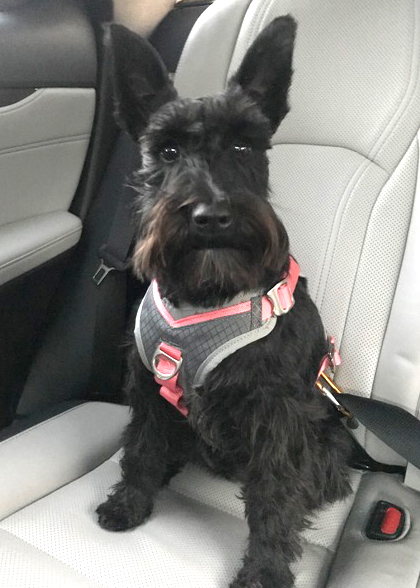 George on his way to therapy dog training.
Office support including answering phones, filing or typing.
Licensed professionals for example beautician, cosmetologist, music or pet therapist, attorney, accountant, registered nurse.
Bereavement support through mailings, phone calls or visits.
Direct care delivering medications, light housekeeping, shopping, meal preparation, visiting.
Vigiling with a person and their families providing a quiet presence and companionship.
Veteran to veteran visits and recognition.
We train all volunteers and conduct sessions on a regular basis.
We appreciate any and all time given to our patients. Contact us for more details.